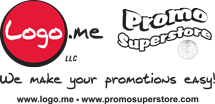 (800) 915-3535
Send Your Art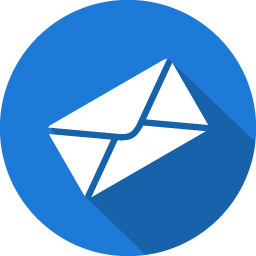 Custom Printed Dinner Napkins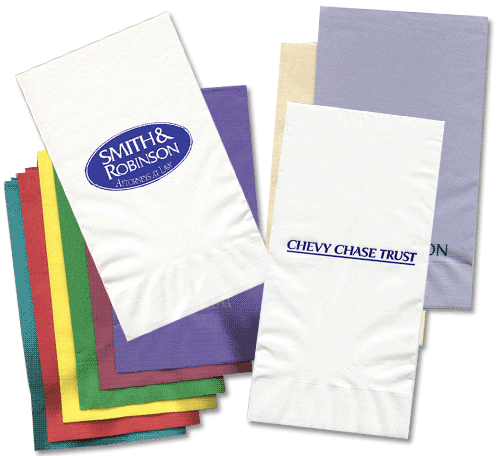 Using custom printed napkins to advertise is both effective and inexpensive. With an imprinted napkin you can be sure that your brand or organization name will be seen multiple times by guests. Dinner napkins can be used for any number of events such as banquets, weddings, luncheons, speaking engagements, awards dinners, and more. They can even make great promotional items for restaurants, taverns, bars, or cafes.
When you know napkins are needed for your event, why provide plain dinner napkins that only benefit the guest? Napkins are prime space for subtle advertising during a banquet or dinner function, and the guests are a captured audience. By imprinting your logo or custom artwork on a napkin you can make an attractive promotional napkin that compliments that table setting, and is sure to get noticed. With the cost-effective custom dinner napkin you may have people remembering your business by the end, and calling in the future.
With all of the choices, you can create a promotional dinner napkin that is unique and well suited for your event. Choose from 2-ply or 3-ply dinner napkins and a variety of colors. Each napkin has a large imprint area that is hard to miss. What are you waiting for order today!
Turn your dinner napkins into an advertising space with custom printing. Promote your business or event with an inexpensive imprinted dinner napkin. You can be sure that a promotional dinner napkin will not go unnoticed.
For more information on the types of custom printed dinner napkins we offer, feel free to give us a call at the number above!